Real Estate Market Update From our Managing Partner
Many of you may have read this recent article in the  New York Times: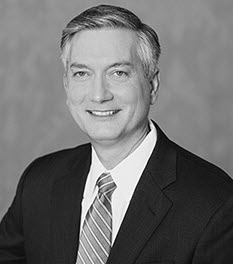 In Coming Wave of Pandemic-Induced Vacancies, Some See Opportunity. 
The Times made a number of important points, but if you didn't read closely, it would be easy to conclude that retail space is no longer viable—both for shoppers and investors. Not true. 
First let's look at the facts: 
Retail space is contracting. Over 7,700 stores totaling 115 million square feet are expected to close this year according to data provided by CoStar Advisory Services.  
Most retail closures will be in malls, which were struggling long before the pandemic pushed department stores like J.C. Penney and Neiman Marcus into bankruptcy. 
Over 170 million square feet of Class A office space is expected to come online this year and next according to the CoStar data. 
Also according to CoStar, less than 60% of that space has been leased, well below the historical average of 74 percent.  
The American Hotels & Lodging Association said nearly one fourth of U.S. hotels face possible foreclosure as owners fall behind on loans. 
As the Times rightly pointed out, it's important to remember that a lot of the oversupply in commercial real estate was happening before the pandemic. For example, the shift to e-commerce had already caused more than 10,200 stores to close in 2019, according to CoStar. The Times also pointed out that companies were already cutting back on office space well before the pandemic—especially in high-priced major cities. A key driver of that trend is demographics. As younger generations become a larger proportion of the workforce, their familiarity and comfort with technology makes working remotely increasingly more possible.  
Case in point, Moody's Analytics said average office space per worker had fallen to 127 square feet by 2019, from nearly 300 square feet per employee in the 1980s. To me, that implies acres of cubicles, instead of rows of private offices. Even with that backdrop, 30% to 40% of that space goes unused on a typical workday. 
As one CRE expert told the Times, "For the real estate community, this represents a moment in time to think about current assets, how they're being used and what future options might be." 
I actually find that statement encouraging. 
Take retail. Brick and mortar buildings will always be needed, but their use is changing.  The shopping experience and how it relates to work/life balance has become the new model that developers and owners need to embrace. I would have liked the Times to drill into this more.  
Retail + Entertainment = Retail tainment 
Living in the shadows of the second largest shopping mall in America, I remember when mega-malls first became popular. The customer experience was all about going to the mall for "retail-tainment."  Shopping
wasn't just about purchasing things you needed; it was about being entertained, being seen and keeping current with the latest trends.  
Now that model has shifted online as consumers take advantage of free shipping, free returns, and trying clothes on at home. People still go to retail centers to eat, work out and relax. But, when they want to purchase things like clothing, they tend to gravitate towards specialty boutique stores with brands that they know and trust. 
Retail centers should now think about converting to entertainment centers and cluster the personal services that people want AND need, such as beauty salons, restaurants and the more recent phenomenon of urgent care providers. Additionally, people want to live near where they work and where they play. 
Gyms and workout centers were once shunned by landlords.  The perception was that those customers would only go to the gym, take up parking spaces and not visit other tenants of the property.  Those same gyms are now called lifestyle centers and are now embraced as they drive traffic to a location.  Has anyone noticed how workout clothing has become accepted while running errands?  And as people's work life has shifted from commuting to telecommuting, workers are spending more time at home and want more services and entertainment options closer to where they live. 
Developers and owners would do well to incorporate the entertainment component (i.e. boutique retail, restaurants and entertainment venues), with outdoor space, green space, dog parks, etc. to continue to attract new residents. 
We see the retail-tainment concept again and again in proposals being submitted for the Penn's Landing project along the Delaware River in Philadelphia.  One development group is proposing a new arena for the NBA's Philadelphia 76ers as part of their plan to develop over seven acres of waterfront.  
I see this as the future of commercial real estate, not the end of it. 
Conclusion 
If you or someone close to you has concerns about their real estate holdings in their portfolio (or wants to put some recent gains to work), please don't hesitate to reach out.